Reel Reflections: The Hours
Reel Reflections: The Hours
Tuesday, October 24, 2017

Important: This event has already occurred.

7:00PM - 9:00PM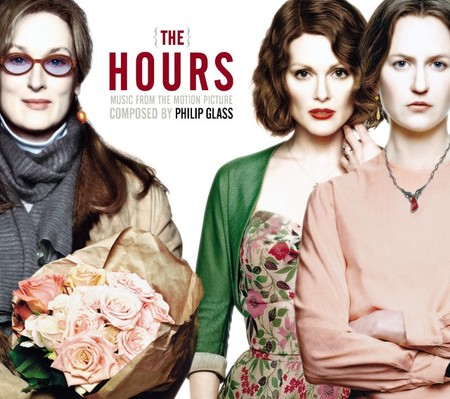 Reel Reflections
Come enjoy a movie, suitable libations, popcorn and great company!
4th Tuesday of the Month @ 7 pm
Oct 24 The Hours
"The Hours" is the story of three women searching for more potent, meaningful lives. Each is alive at a different time and place, all are linked by their yearnings and their fears. Their stories intertwine, and finally come together in a surprising, transcendent moment of shared recognition. (2003, Canada)
Nov 28 The Bishop's Wife
Cary Grant, David Niven and Loretta Young star in this 1947, Academy Award winning movie about and angel, in human form, who comes to help a bishop build a cathedral and rescue his marriage.
Jan 23 Love in the Time of Cholera
Love in the Time of Cholera is a novel by Colombian author Gabriel García Márquez first published in Spanish in 1985. Alfred A. Knopf published an English translation in 1988, and an English-language movie adaptation was released in 2007.
Feb 27 License to Wed
Newly engaged couple Sadie (Mandy Moore) and Ben (John Krasinski) look forward to a traditional wedding in St. Augustine's Church but, unfortunately for the lovebirds, the Rev. Frank (Robin Williams) refuses to bless the union until they pass his arduous marriage-prep course. While the clergyman puts the couple through holy hell, Ben and Sadie learn if they are truly destined to love each other till death do them part. (2007, USA)
Mar 27 Away From Her
Long married, Fiona (Julie Christie) and Grant (Gordon Pinsent) find their mutual devotion tested by her struggle with Alzheimer's disease. When it becomes apparent that the condition is worsening, she checks into a rest home. Grant visits her a month later and finds that his wife has grown close to Aubrey (Michael Murphy), a fellow resident. Jealous and hurt, Grant finally seeks help from Aubrey's wife (Olympia Dukakis) when Fiona suffers a crisis. (2007, Canada)
Apr 24 Far From Heaven
The story - which crosses both sexual and racial lines - revolves around a privileged suburban family whose lives are filled with daily family etiquette, social events at the club, and an overall desire to keep up with the Joneses. The family is turned upside down when both husband and wife are faced with choices that not only create a gossip mill for the entire community but also change their entire lives forever. (2002, Canada)
May 22 Charlie Wilson's War
In the 1980s U.S.Rep. Charlie Wilson (Tom Hanks), Texas socialite Joanne Herring (Julia Roberts) and CIA agent Gust Avrakotos (Philip Seymour Hoffman) form an unlikely alliance to boost funding for Afghan freedom fighters in their war against invading Soviets. The trio's successful efforts to finance these covert operations contributes to the fall of the Soviet Union and the end of the Cold War. (2007, Canada)
Jun 26 Divine Secrets of the Ya-Ya Sisterhood
A classic Southern tale of hilarious sadness set in a sleepy Louisiana parish. A group of lifelong friends stage a rather unorthodox intervention to help a young playwright unravel the truth about her complicated, eccentric mother, find forgiveness and acceptance, and let go of her painful past. (2002, USA)
Return to Events
---